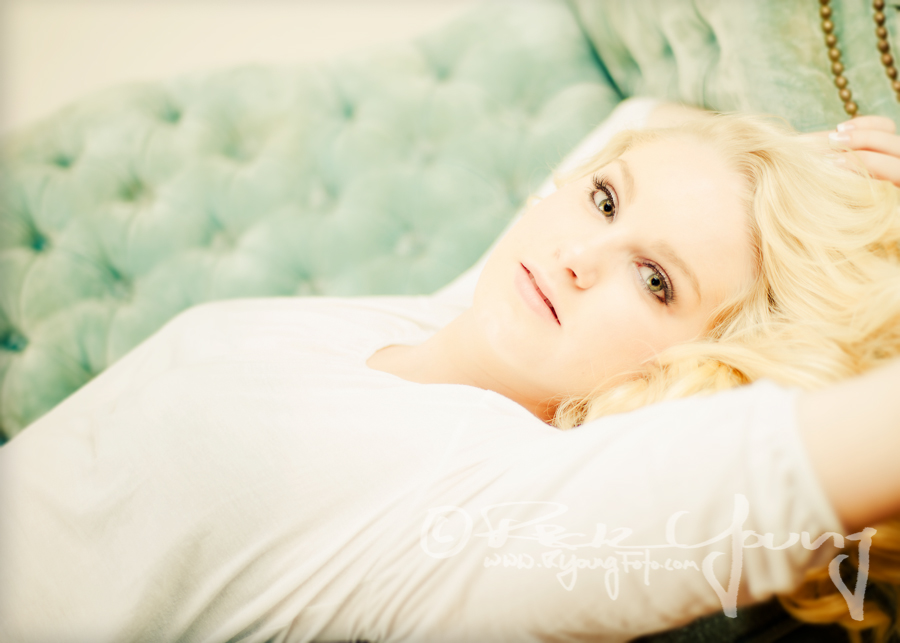 Last week I posted a behind the scenes photo I took of Kayla during her Senior Pictures session in Scottsdale.  We hit several locations in Scottsdale and Tempe, including parking garages, train tracks and my foyer.  Here are a few more images from our shoot, including one featuring the now mostly destroyed and infamous Dog Track.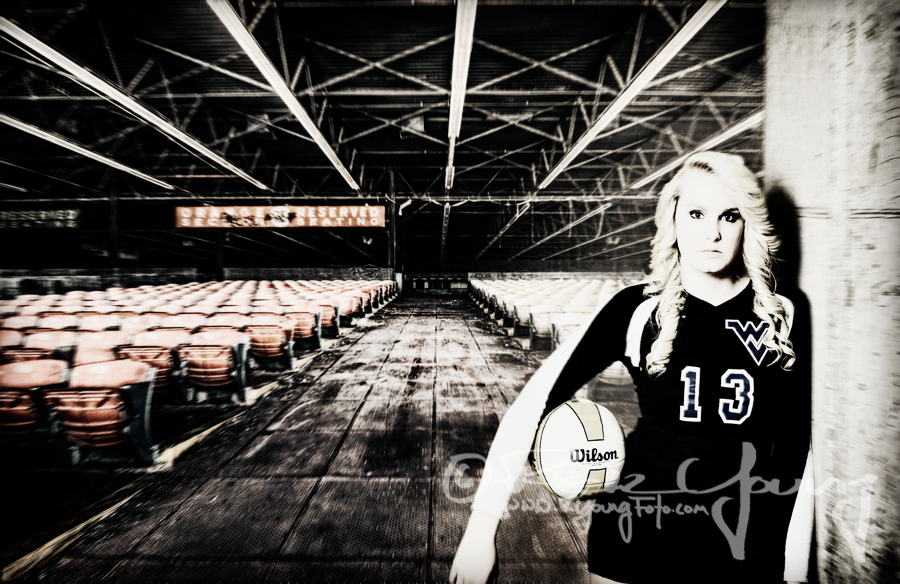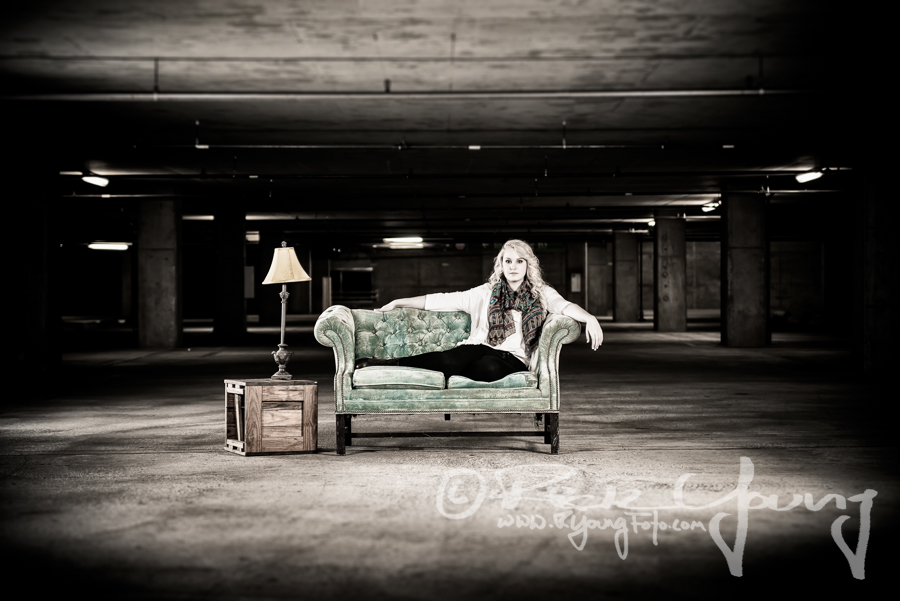 I lit the first photo with a Westcott 7 foot parabolic unbrella camera right and their 50″ softbox camera left.  You can see the two catch lights in her eyes.  I lit the last photo with the parabolic camera right, a 60″ ubmrella camera left, and a bare speedlight hard left and slightly behind the couch.
PS – Thanks to www.ashbstarr.com for letting me borrow the sweet couch!