Earlier this year I went camping in Joshua Tree with buddies Mike Olbinski, Chris Frailey, Heath O'Fee, Chris D'Angelis, and Doug Wise.    I have been hoarding most of the photos from that trip… until now.  Here are a few…
iPhone lightpainted Joshua Tree.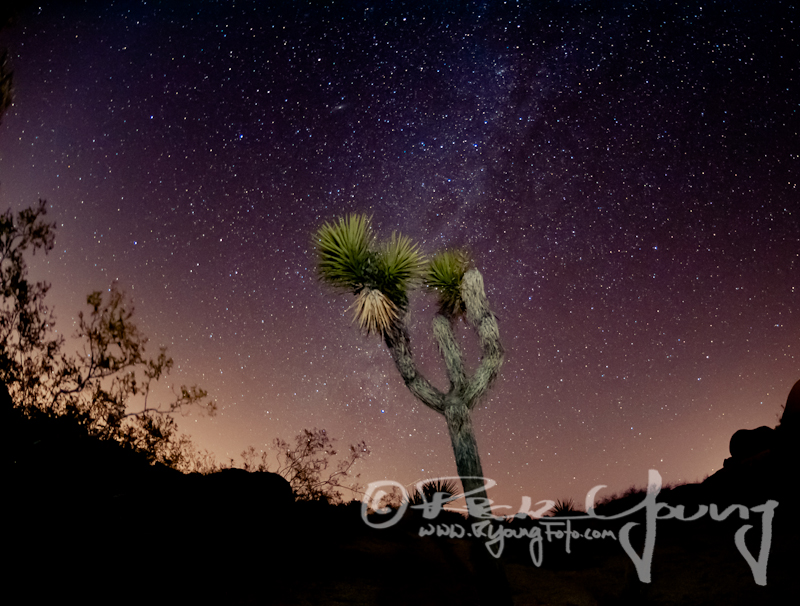 The first night we were all stoked to get an awesome sunset amongst the trees and the massive boulders.  We split up into groups and headed out into the desert.  Heath and I went one way, and the others went another.  Once Heath and I reached our spot, he blurts out in full on Bob and Doug Mackenzie thick Canadian accent, "Where's the @$%*&!! Sunset, eh?"  Here is the hoser himself, no camera, staring at the world's most boring sunset.
Mike, Chris, and Heath throwing dust in the air trying to capture sun rays through holes in an old mine shack walls, and accomplishing little more than dust spots on everyone's sensors.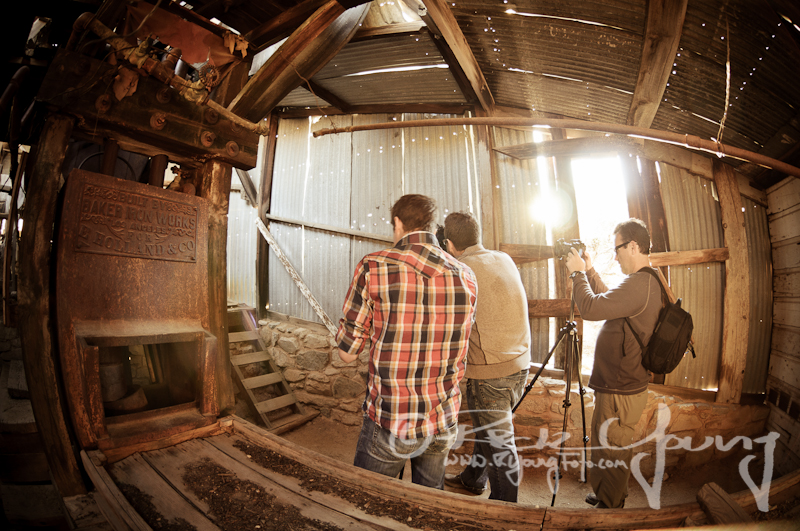 The "Fake" group shot.  I brought my flash out to shoot the stars, you know, just in case I needed it.  I had everyone get together and during a long exposure in the black, I would fire the flash as we all jumped freezing us in mid air.  I, of course, had no intention of doing it that way.  Instead I planned to fire the flash after everyone landed.  This was everyone's dumb expression thinking I screwed up.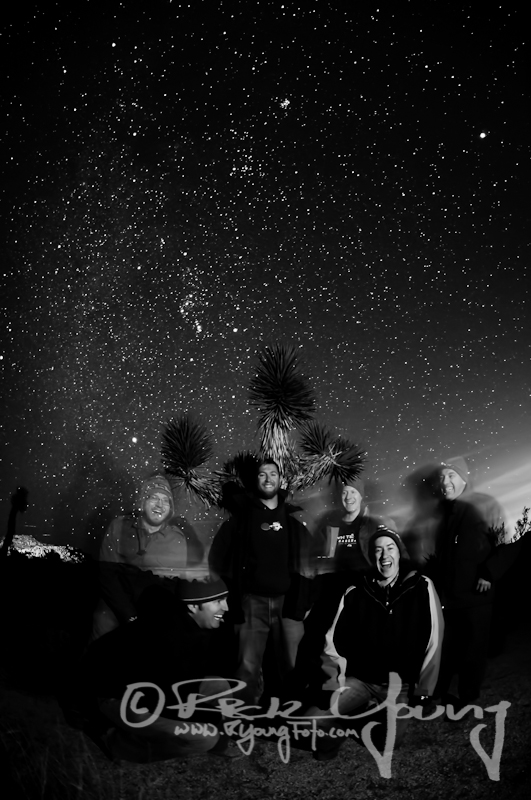 The "Real" group shot, with my slightly warmer LR B&W preset.  Clockwise from lower left:  Me, Mike, Doug, Chris D, Chris F, and Heath.