Newborn Photography 
Although taking pics of newborn babies is not my norm, I am still a photographer right?  It can't be that hard… plop the baby down on something furry, stick a fun hat on them, and shoot away.  Easier said than done. 
Ambient light from the large windows was not cutting it.  Enter 1 SB600 on 1/32 power in a Westcott 50" softbox camera left (just out of frame) and a 42" silver reflector camera right.  The low power of the speed light enabled me to keep my aperture in the f1.8 to f2.5 at ISO 320 to 400.  Baby Bristol was just shy of 4 weeks old, roughly twice the outer age limit for newborn photos, and was much more active and inquisitive than anticipated.  It took the combined efforts of Mom and Dad to keep her sleepy and "moldable".  As a result we were only able to grab 3 solid poses before we had to call it quits.  Here is one of my favorites.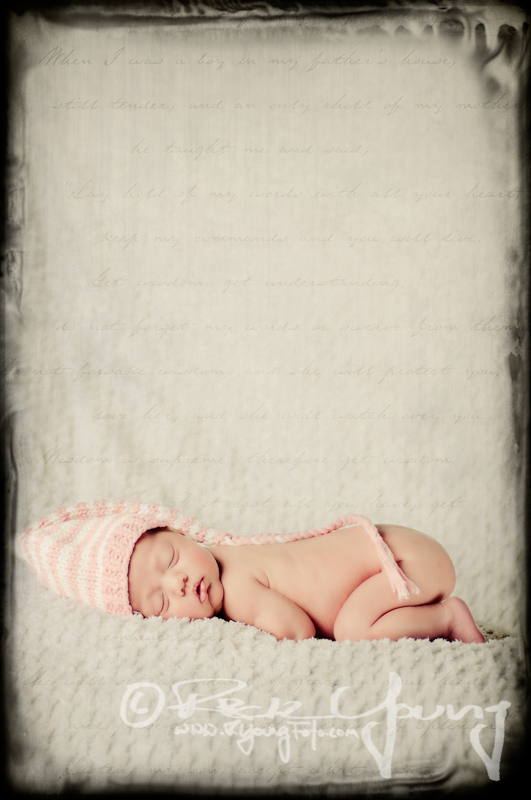 Bristol is a beautiful baby!  Thanks to Mom and Dad for allowing me to capture this special time, and thanks to my good pal Ken for "renting" me his hats.