When Kara and Chad asked me to shoot their engagement pictures I was stoked.  They are a super fun couple and I knew they would be up for something "non-traditional".  So, armed with a 1962 Cadillac, a pink tutu, a 40 year old suitcase, a "Chad is Rad" t-shirt, and a bunch-o-gear, we headed out into the desert west of Phoenix for a mini fashion slash editorial type shoot.  I can't want for the second session… I can neither confirm or deny that a shorty school bus, fire, and fog machines will be involved.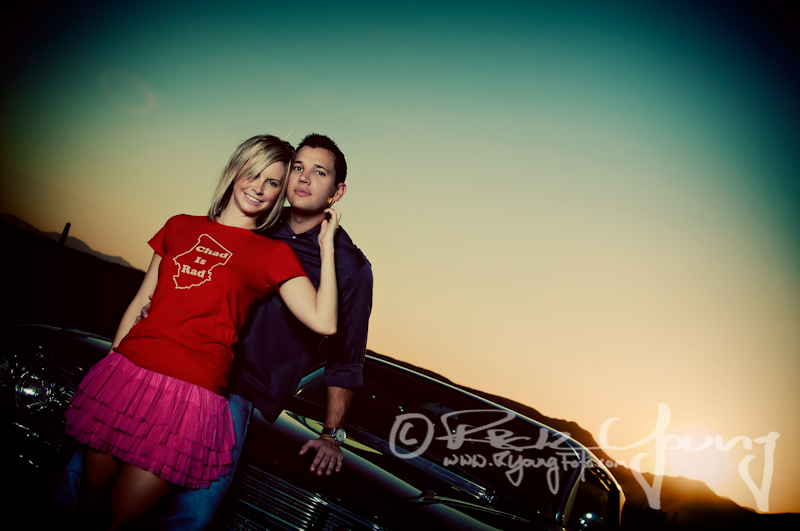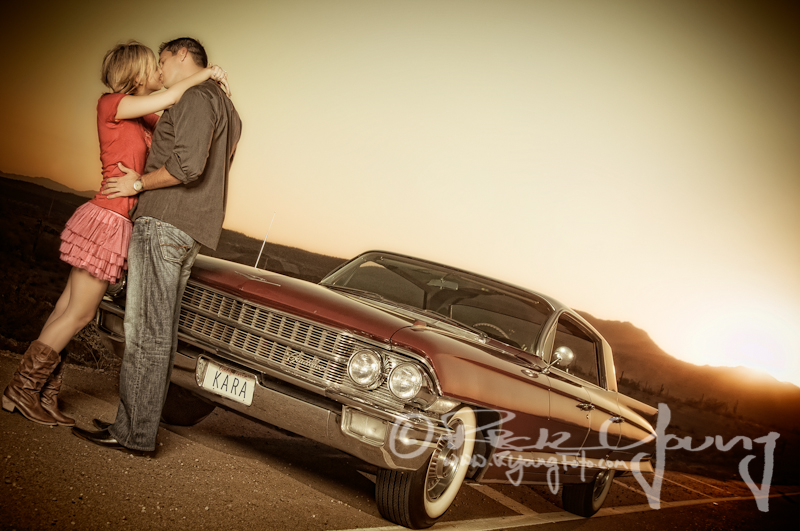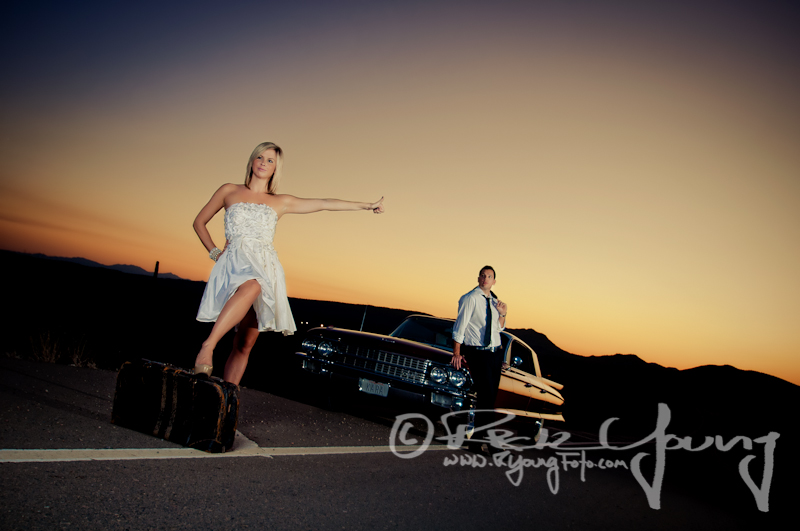 P.S. – I used the new Nik Software Color Efex Pro 4 on these images.  It rocks.  Buy it now.
P.P.S. – These were shot with a simple two light setup using a Alien Bees 1600 in a Westcott 50″ softbox on the main and a bare Nikon SB600 with a 1/2 cTO gel as fill.  I added an additional light on Chad/the caddy for the Hitchhiker shot.
P.P.P.S – Check the license plate!  Used a text layer in CS5 to replace the actual plate number and added a bevel/emboss layer fx to make the letters pop.  Yes, I am a geek.